Endpoint Detection & Response (EDR) , Endpoint Security , Next-Generation Technologies & Secure Development
XM Cyber Buys Cyber Observer to Better Spot Cyber Exposures
Cyber Observer Will Help Ensure Customer Security Products Are Configured Correctly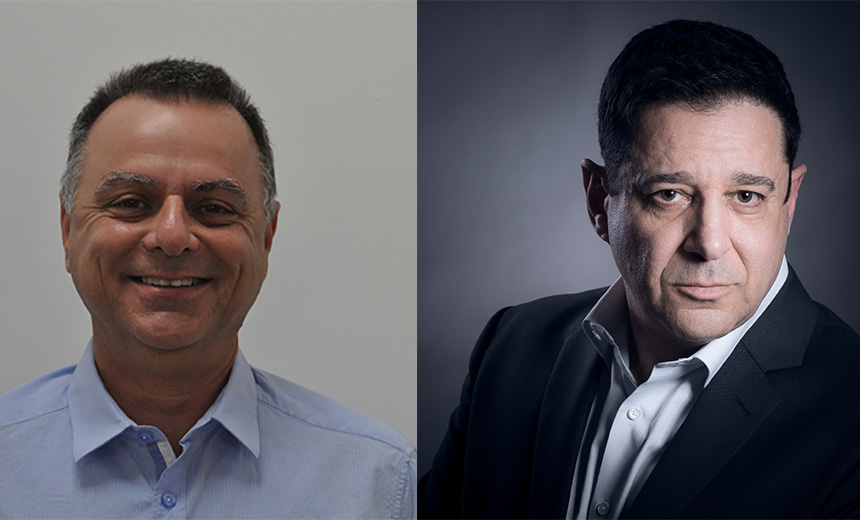 Two Israeli cybersecurity companies have consolidated in a bid to offer a single product that connects threat exposure monitoring with detection and response tools.
See Also: Endpoint Security Challenges in Manufacturing - 2023 Survey Results
XM Cyber purchased Cyber Observer in an all-cash deal that closed Sunday for an undisclosed amount. Fusing the two companies will make it easier for customers to see adversaries' attack vectors as well as how well existing defenses fare against those threats, says Cyber Observer co-founder and CEO Shimon Becker.
The joint offering will help customers prioritize which actions would most effectively boost their defenses, he adds.
For XM Cyber, acquisition of Cyber Observer is a shortcut into offering detection and response tools.
"Instead of taking two years and building it ourselves, we were able to buy them and add this capability to our platform," XM Cyber co-founder and CEO Noam Erez tells Information Security Management Group. "This will help us be a comprehensive platform with full vision of the breaking point and critical assets and control over the protective measures."
Both XM Cyber and Cyber Observer sell primarily to large enterprises in industries such as healthcare, insurance and financial services, with the largest XM Cyber client employing 260,000 people, Erez says. Existing XM Cyber customers want to use Cyber Observer to make sure their existing security controls are sufficient and figure out which configuration issues they should prioritize fixing, according to Erez (see: Attack Paths: Just 4 Steps Can Compromise 94% of Assets).
Cyber Observer was founded in 2012, employs 30 people and has raised $12 million in three rounds of outside funding, according to Erez and Crunchbase. The company offers continuous controls monitoring and cloud security posture management capabilities.
Understanding Both the Attack and the Defense
"The security market is very crowded, and it's very difficult for small companies to achieve huge traction and add more and more customers," Becker tells ISMG. "You need to gather capabilities together in order to create something that is unique and big enough."
The Cyber Observer acquisition is the first deal XM Cyber has made since being purchased by German retailing giant Schwarz Group in November for $700 million. Erez says being part of Schwarz Group has provided XM Cyber with the capital needed to pursue acquisitions such as Cyber Observer while still retaining full control over the product road map and strategy.
"This is another step in the strategic evolution of XM Cyber," Erez says. "My feeling is that it might not be the last acquisition that we will make."
The combination of XM Cyber and Cyber Observer will create something unique in the market that's able to safeguard all of the places organizations process and store data from on-premises to the cloud to software as a service, says Becker, who will continue to lead Cyber Observer and spearhead the integration process.
"We will cover end to end the places where organizations are storing and processing digital data," Becker says. "It's a very unique product that will offer something that is missing in the market these days."
Improving the Security Posture of Enterprises
Erez expects integrating XM Cyber and Cyber Observer together will only take a couple of weeks since both products operate in a SaaS environment. Once that happens, Erez says, the joint capability will allow customers to both locate the most critical attack vectors against their organization and identify the most effective way to mitigate the vulnerability or exposure.
Cyber Observer excels at spotting mistakes or misconfigurations in how products are being run that adversaries could potentially take advantage of, Erez says. Combining that with XM Cyber's visibility into attack vectors is very appealing to CISOs, and Erez says the company got its first upsell deal within hours of the acquisition being announced Monday.
For existing Cyber Observer customers, Becker says, adding XM Cyber's attack path management will make it easier for customers to see what in their environment can be hacked and what mitigations need to take place to avoid being compromised in this particular way. The joint offering will allow clients to visualize their security posture and identify measures that can help avoid or mitigate the issue.
From a metrics standpoint, Erez says, the combined company expects to double the revenue coming from Cyber Observer's controls management product this year, next year and for the foreseeable future. Even prior to the acquisition, Erez says, Cyber Observer benefitted from strong relationships with good companies and had been adding new customers at a rapid clip.
"We have a very unique offering because we show you the network through the eyes of the hacker," Erez says. "To see your network the same way as the hacker gives you the ability to fix everything before the hacker comes."