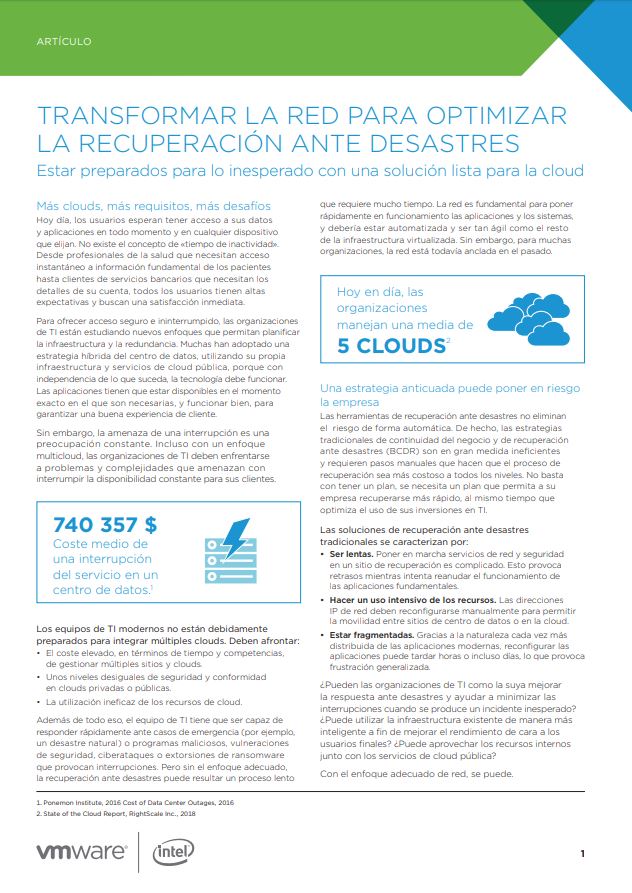 More clouds, more requirements, more challenges.
Nowadays, users expect to have access to their data and applications at any time and on any device they choose. There is no concept of "downtime". From health professionals who need instant access to critical patient information, to banking clients who need the details of their account, all users have high expectations and seek immediate satisfaction.
This article is in Spanish.
VMware and Intel transform security by providing comprehensive security measures based in both software and hardware across application infrastructure and endpoints that maximizes visibillity, context, and control to secure the interactions between users, applications, and data.