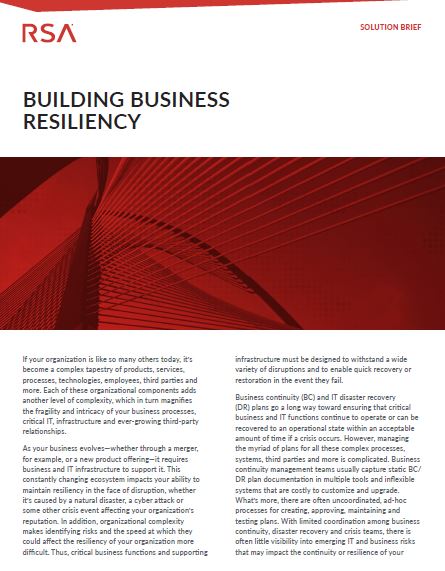 Business continuity (BC) and IT disaster recovery (DR) plans go a long way toward ensuring that critical business and IT functions continue to operate or can be recovered to an operational state within an acceptable amount of time if a crisis occurs. However, managing the myriad of plans for all these complex processes, systems, third parties and more can be complicated.
Read this eBook to learn how your organization can:
Catalog and assess the criticality of each process and supporting technologies and infrastructure;
Prioritize the BC/DR planning process based on criticality;
Put recovery plans or other resiliency measures in place.