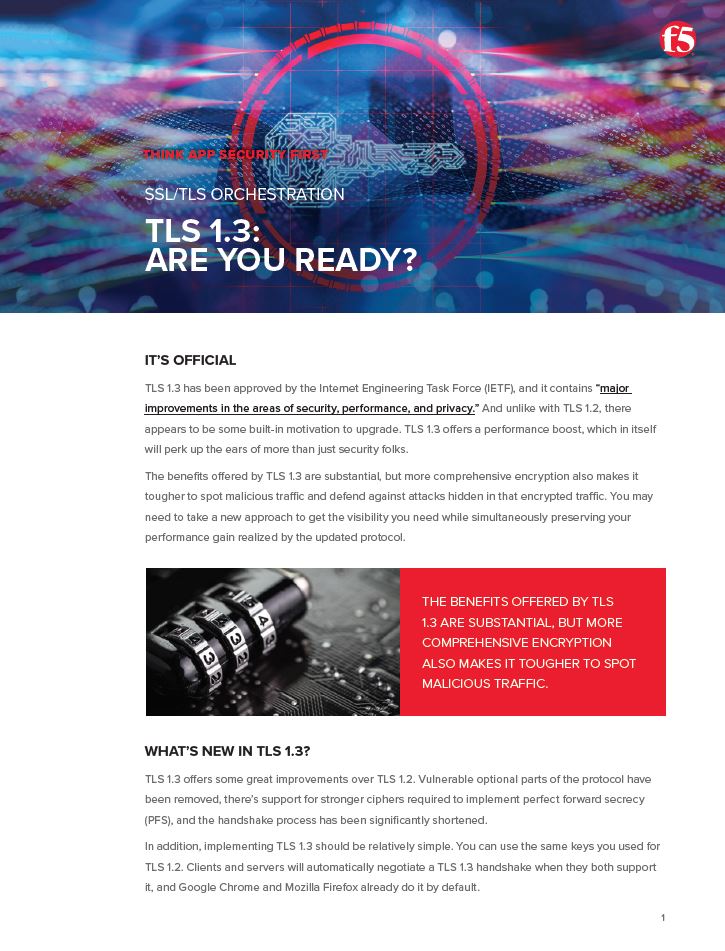 The benefits offered by TLS 1.3 are substantial, but more comprehensive encryption also makes it tougher to spot malicious traffic and defend against attacks hidden in that encrypted traffic. You may need to take a new approach to get the visibility you need while simultaneously preserving your performance gain realized by the updated protocol.
Download this whitepaper and learn:
What is new in TLS 1.3
The protocol's security, privacy, and performance benefits;
How to ensure you are not blind to encrypted threats.