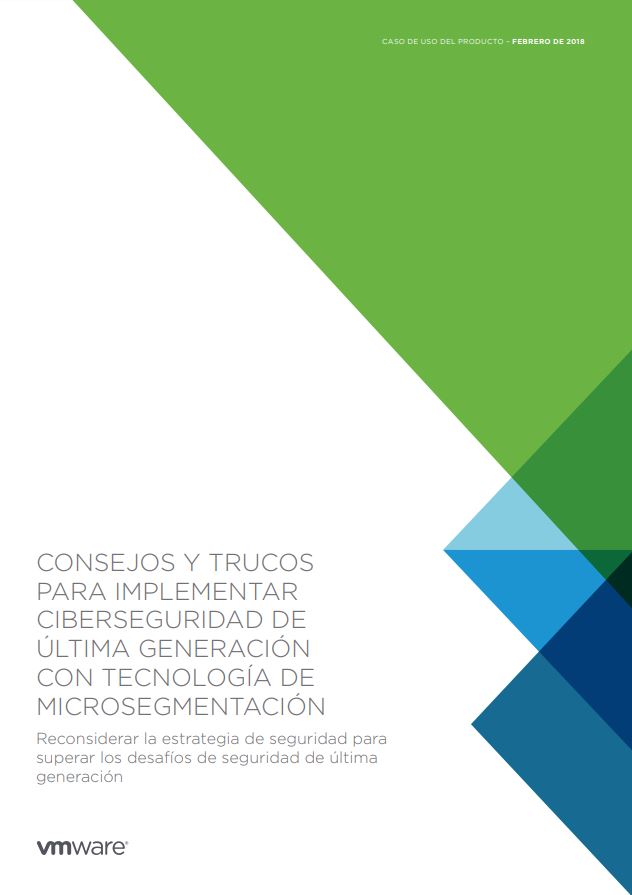 Small and medium enterprises face the same cybersecurity demands as large companies, but they have much fewer resources to protect the organization. Therefore, these companies must create a smarter and more efficient strategy to implement cyber protection.
Microsegmentation is the way to achieve this. This technology expands the perimeter firewall by providing protection against threats that cross perimeter security and prevent them from accessing confidential systems.
This white paper is in Spanish.
VMware and Intel transform security by providing comprehensive security measures based in both software and hardware across application infrastructure and endpoints that maximizes visibillity, context, and control to secure the interactions between users, applications, and data.