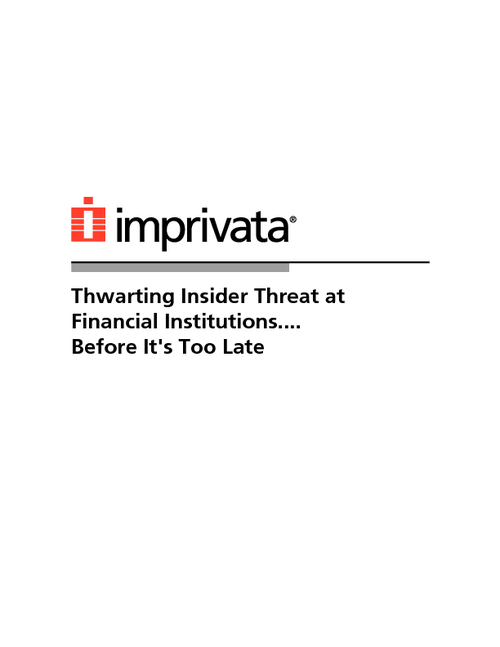 Over the past 10 years, a primary concern for financial institutions was securing the perimeter of your network from attack by anonymous hackers. Today, your perimeter is secure, and your next biggest threat is from within. How is this? Security gaps created by silos...
Today, financial institution employees have multiple sets of identities contained within different directories and applications. Access policies for these identities are managed within silos of authentication and access systems that don't communicate with each other. These systems also have related silos of audit and reporting which means that employee activities are not easily tracked and monitored, providing an environment ripe for misuse or access of critical information assets.
This white paper explores the 13 best practices issued in a report by Carnegie Mellon University's Software Engineering Institute and how a converged physical access and IT security strategy supports these best practices and counters insider threat in financial institutions and others.
Key Points:
Review of the 13 best practices to thwarting insider threat as defined by U.S. Secret Service and Carnegie Mellon University's Software Engineering Institute
Ensuring secure and compliant employee access to financial networks and applications via a centralized user access policy and reporting across different identities and systems
How financial institutions can achieve simplified password administration, a reduction in helpdesk costs and increase user productivity