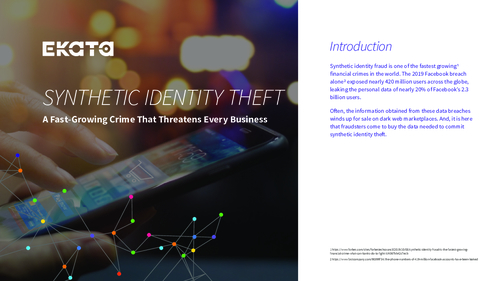 Synthetic identity theft is where a bad actor uses the personal information of different people to create an authentic-looking identity. A synthetic identity can consist of both real and fake personal information. Personal information that a bad actor uses may include name, identity card number, birth date, and home address.
Download this e-book to learn:
Why synthetic identity fraud is difficult to detect;
How fraudsters use synthetic identities;
Why validating digital identities requires a multi-layered approach.