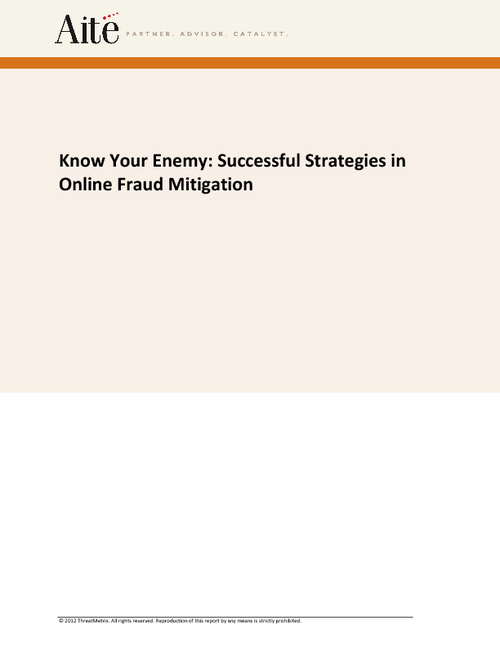 Malware and Trojans are now spreading faster than ever, with Zeus deployed on millions of PCs and mobile devices capable of man-in-the-browser attacks. Learn to stop cybercriminals and their malware, before they can do damage, while letting your good customers breeze on through.
Aite Group, an independent research/advisory firm, has released "Know Your Enemy: Successful Online Fraud Mitigation Strategies." It provides an overview of current threats in online fraud and explores guidance for a layered approach to stop it. You'll learn:
The malware hockey-stick trend line;
The toll of corporate account takeovers;
Six strategies to mitigate online fraud.