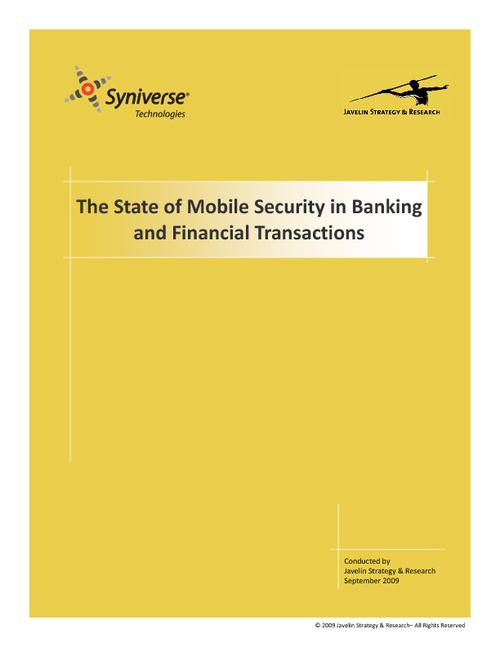 Many financial institutions today are incorporating mobile banking and financial services as consumers increasingly turn to their mobile devices to conduct everyday tasks. Despite the convenience of doing business this way, the majority of consumers are reluctant to try mobile banking because of perceived security threats. This paper will address these largely unfounded consumer fears, provide an overview of security best practices and highlight the most popular strategies for deploying mobile banking.
Key Questions Explored in This Paper:
Where is the weakest link in the mobile security chain?
Are mobile security threats the same as online threats?
How do different operating systems on mobile devices impact security?
What are best practices to mitigate threats?
Is mobile viable as a banking and financial services channel, or is the risk too great?
Key Findings
Consumer concern about using mobile phones to conduct banking and financial services transactions is a fear born more of perception than reality. Although security threats do exist, substantial and effective controls are available to mitigate these risks. Additionally, security practices will need to continue to evolve as more smartphones running a wider variety of applications enter the market and open the door to new types of security threats.