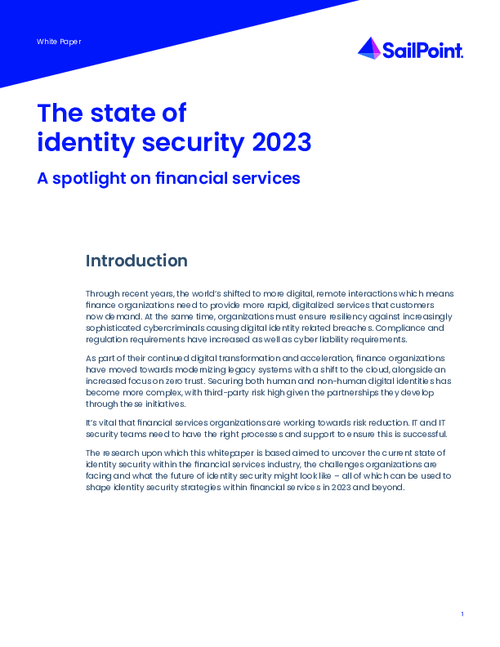 The financial industry has shifted to more digital interactions, requiring organizations to provide rapid, digital services while ensuring resiliency against cybercriminals and complying with regulations. Modernization and a focus on zero trust have become a priority, but securing human and non-human digital identities is complex.
Download this whitepaper to learn more on:
Why prioritization of identity security has grown recently;
The average time to grant workforce access necessitating the need for optimization;
What does identity security in financial services look like in the future?