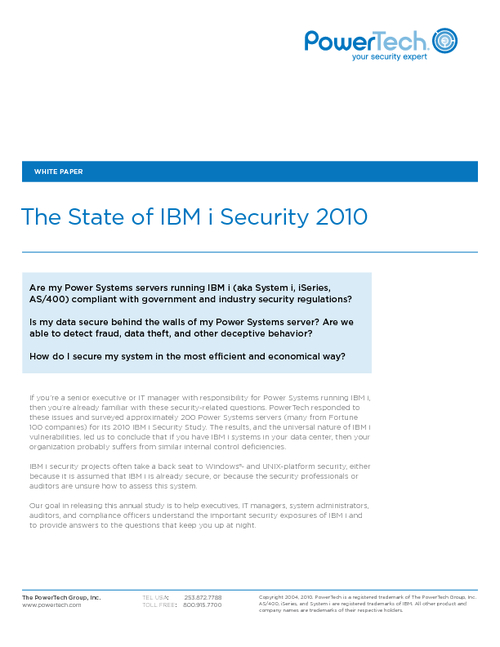 Did you know that a large percentage of systems are not configured correctly for proper security? Is yours one of them?
The PowerTech annual State of IBM i Security Study has found:
77% of libraries have the Default Create Authority set to *CHANGE, giving the average user change rights to newly created files and programs;
Nearly half of all systems have more than 15 users with default passwords (Password = User name) that can be easily determined by any attacker;
43% of systems do not set an expiration time for passwords - meaning that users are never forced to change their password.
Compiled from over 200 system audits that were conducted by PowerTech over the last 12 months, the results of the State of IBM i Security Study highlight the risks that come with inadequate protection.