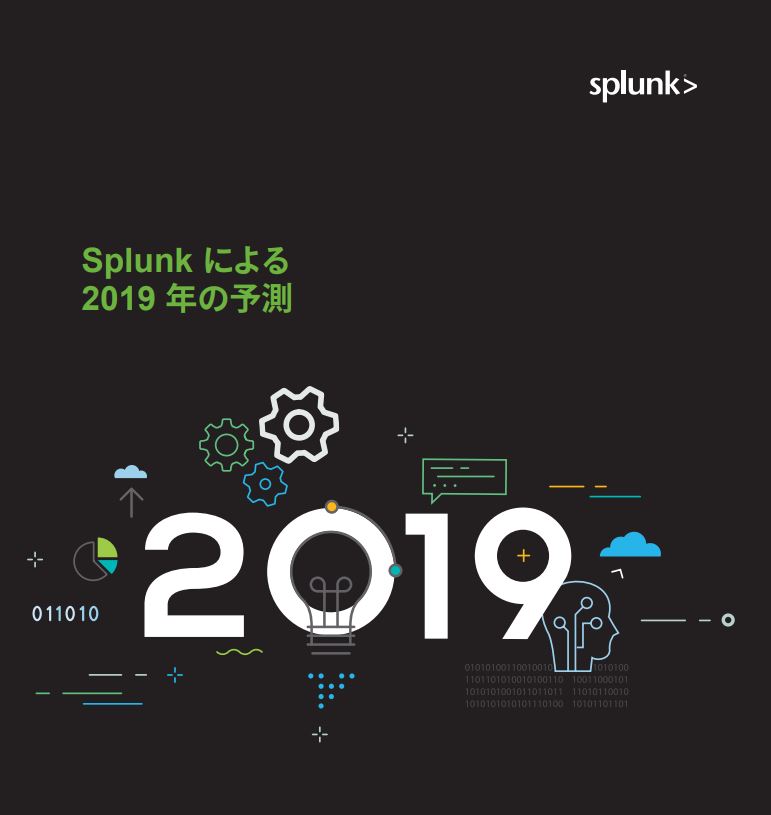 At Splunk, we're working on creating a data-driven future - embracing new developments around artificial intelligence (AI) and machine learning (ML), IT operations, security and IoT. The goal: to generate positive outcomes from your data. Pulling together insights from thousands of our customers and our dedicated research team, our experts have assembled a short list of top predictions for 2019.
Download your copy of "Splunk 2019 Predictions" and learn about:
Artificial Intelligence and Machine Learning as it breaks out of the lab
Security in the wake of heightened compliance regulations and evolving digital environments
IT Operations as it transforms to focus on application mobility
IoT as it claims its stake in the modern organization
This eBook is in Japanese.