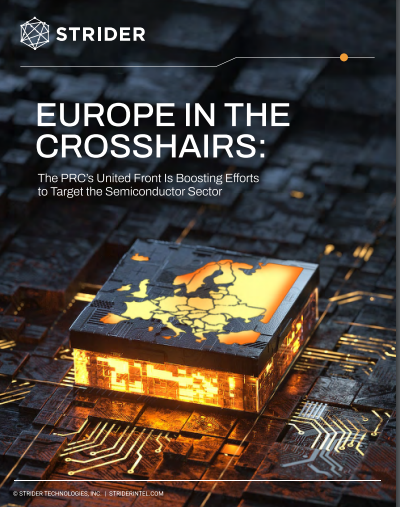 With recent export restrictions on semiconductor technology to the People's Republic of China (PRC), a years-long battle between the PRC and the West for semiconductor-industry intellectual property (IP) has been turbocharged—and Europe is at the epicenter.
Data reveals more than 30,000 workers at European technology companies have moved to China in the last 20 years, amplifying concerns about IP and technology transfer.
Download this whitepaper to learn about:
The PRC's efforts in a push to leapfrog competitors in developing dual-use technologies.
Three methods used by PRC government for advancing its domestic IC industry using foreign IP and talent.
Collective measures to protect innovation and fair competition to ensure technical advances in order to protect shared competitive edge.