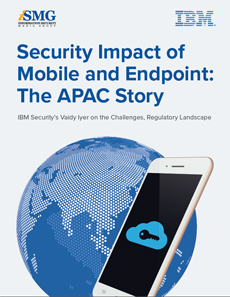 The IT and security domains in the APAC region are witnessing tremendous transformation with the move to digital. And the move from legacy architecture to the cloud is being driven off the backs of smart endpoint devices - of which mobility is one aspect - making it significant in the security narrative in APAC today, says Vaidyanathan R Iyer, business unit executive - information risk protection for Asia Pacific, at IBM Security.
The unique challenge is that APAC is not a contiguous geographical or national region: there are numerous different cultural, regulatory and compliance aspects that come into play. With organizations doing business across the region, auditing and governance challenges abound, and practitioners need to recast their governance and auditing models to meet these challenges.
In an interview about security impact of mobile and endpoint, Iyer shares some insight on how this can be achieved, and also lists some of the regulatory regimes in the region to keep in your sights.
The digital transformation and the security impact of the role mobiles/endpoints play;
Identity as a perimeter and the concept of agile auditing;
The slew of compliance and regulatory regimes in the APAC region.