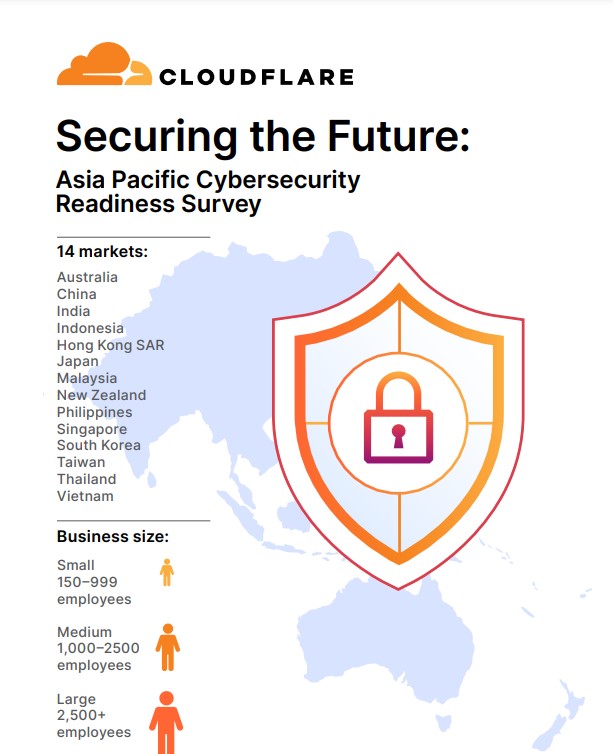 In today's interconnected world, cybersecurity is a critical concern for organizations across Asia Pacific. Cloudflare's 2023 survey sheds light on the current cybersecurity landscape in the region, revealing the increasing frequency of attacks and the need for enhanced preparedness.
In this insightful study, we delve into the cybersecurity landscape facing Asia Pacific organizations, exploring their preparedness and experiences in confronting cybersecurity incidents. Drawing from interviews with over 4,000 cybersecurity professionals across the region, the report reveals a growing trend of cyberattacks, coupled with a concerning lack of preparedness among some organizations. Download the full report to gain comprehensive insights into:
The cybersecurity landscape in the Asia Pacific.
Access country-specific reports to understand the unique cybersecurity challenges and trends in each market.
Empower your organization to effectively address cybersecurity threats and safeguard its valuable assets.