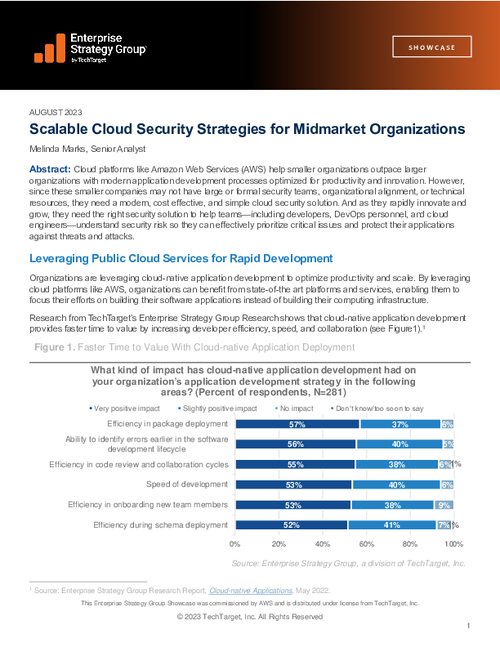 Midmarket organizations are increasingly adopting cloud computing platforms like Amazon Web Services (AWS) to accelerate innovation and improve agility. However, these organizations often lack the security expertise and resources to effectively secure their cloud deployments.
Together, Wiz and AWS can help midmarket organizations adopt a scalable cloud security strategy that meets their security needs. Download the whitepaper to know more featuring like:
Automated security scanning for swift risk identification and mitigation in AWS deployments;
Continuous monitoring to promptly detect and respond to evolving security threats;
Synergy with AWS, ensuring seamless compatibility with its services and features.