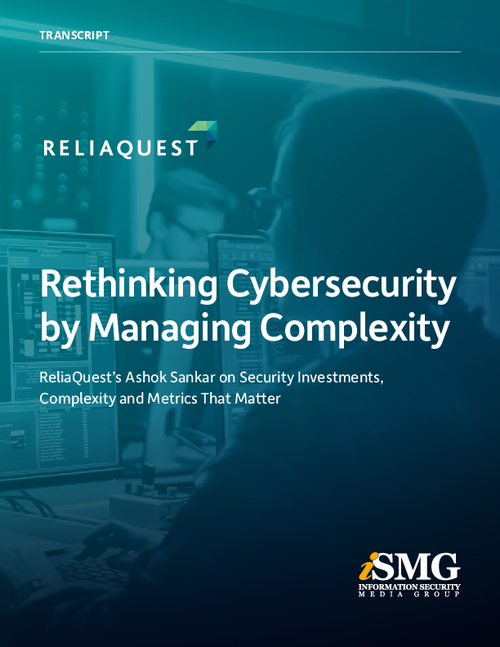 Security technology sprawl is a symptom, and complexity is cybersecurity's chronic illness. Ashok Sankar of ReliaQuest shares ways to manage this complexity and help organizations rethink how they deploy and measure their cybersecurity defenses.
In this eBook as part of ISMG's RSA Conference 2021 coverage, Sankar, the vice president of solutions marketing at ReliaQuest, discusses:
Insightful research on security technology investments;
Managing cybersecurity complexity;
Metrics that can help mature cybersecurity practices.