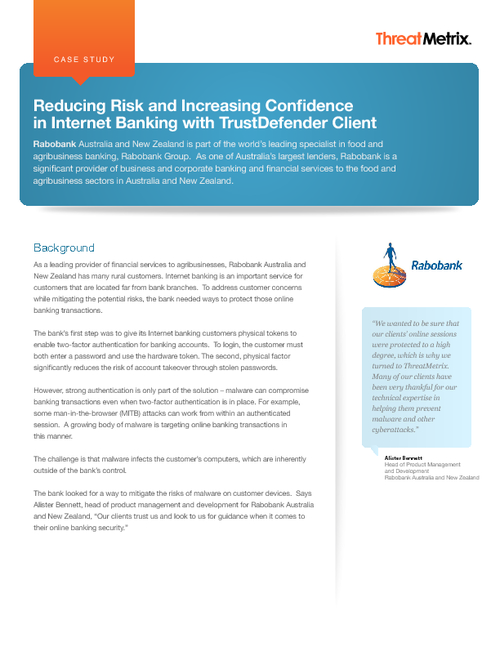 As a leading provider of financial services to agribusinesses, Rabobank Australia and New Zealand has many rural customers. Internet banking is an important service for customers that are located far from bank branches.
To address customer concerns while mitigating the potential risks, the bank needed ways to protect those online banking transactions.
Read this case study to learn about safe and secure transactions that will increase customer confidence.