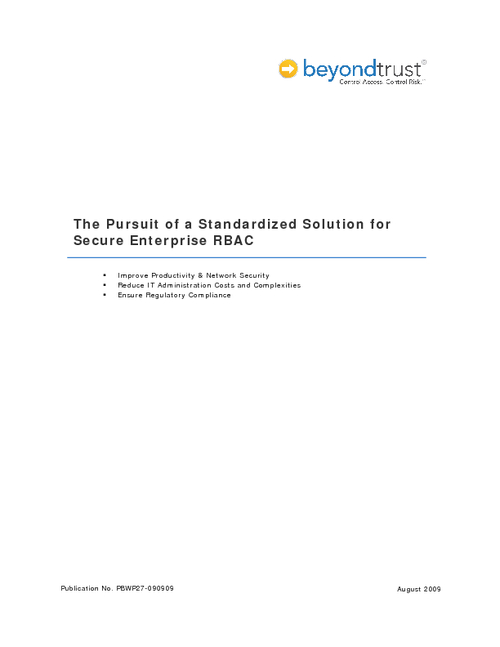 Each RBAC implementation varies in its capabilities and method of management.
In a multi-platform environment, these differences introduce higher administration hours and costs because the various RBAC models are not consistent in administration and operation methodology. The differences among these implementations also increase the potential for misconfiguration and related security issues.
This paper will discuss how integrating BeyondTrust's PowerBroker with the basic RBAC implementations of Sun, HP and the Linux community, provides an all-encompassing solution to privileged access control on UNIX and Linux platforms.