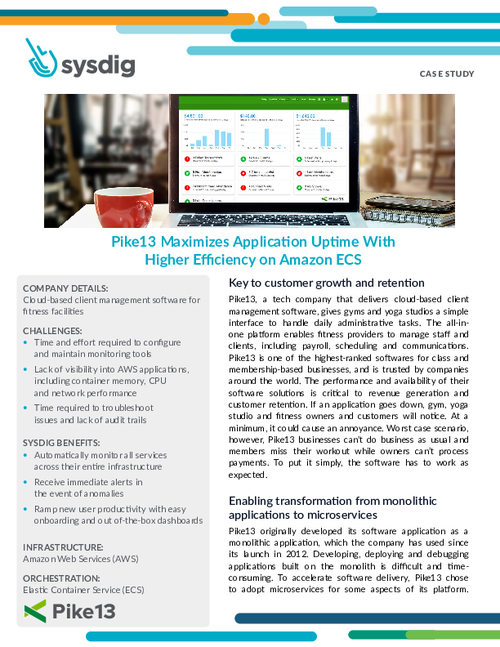 Pike13, a tech company that delivers cloud-based client management software, gives gyms and yoga studios a simple interface to handle daily administrative tasks. The all-in-one platform enables fitness providers to manage staff and clients, including payroll, scheduling and communications.
Pike13 is one of the highest-ranked softwares for class and membership-based businesses, and is trusted by companies around the world.
By moving some applications to Amazon Elastic Container Service (ECS), Pike13 gained new agility and speed.
Download this whitepaper and learn how Pike13 maximizes application uptime with higher efficiency on Amazon ECS.