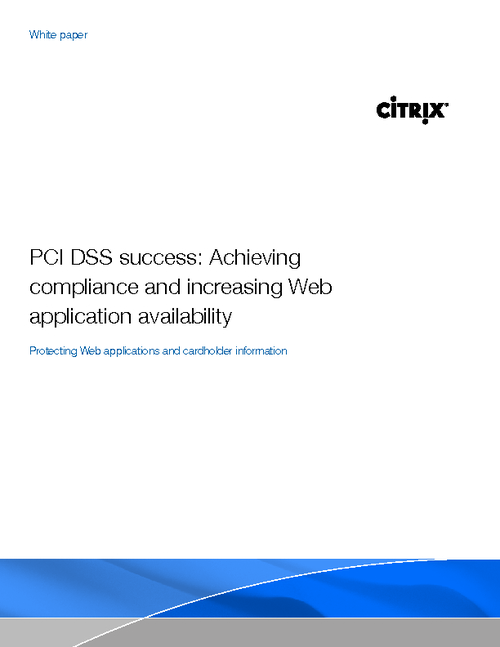 For any business handling sensitive credit card information, compliance with PCI DSS requirements is absolutely critical. And with the newest security requirements taking effect June 30, 2008, you need to move quickly.
Here's some help -- a complimentary guide sponsored by Citrix which helps you achieve the latest PCI DSS security mandates. You'll get practical insight to ensure your success, including:
The newest security measures you must have in place by June 30, 2008
6 key recommendations to ensure ongoing PCI DSS compliance
How to deploy a security solution that also increases Web app performance and availability, plus cuts overall costs
Don't delay -- June 30 will be here before you know it, and some non-compliance fines have increased by more than 25% over the last year.
Download this guide today and get valuable help in ensuring your compliance with June 30, 2008 PCI DSS requirements.