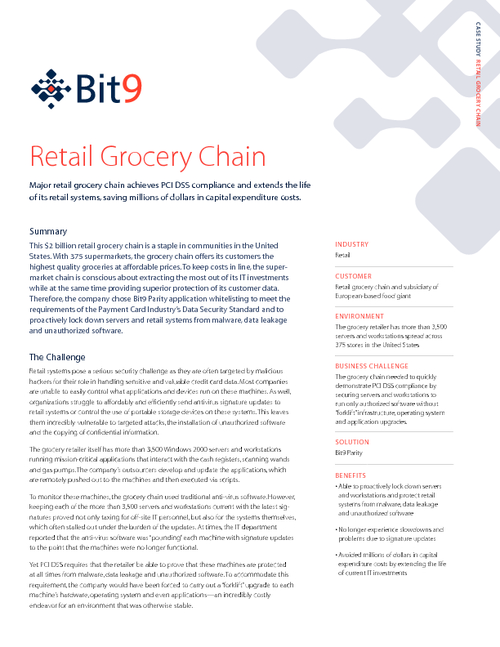 Retail point-of-sale systems pose a serious security challenge as they are often targeted by malicious hackers looking for sensitive and valuable credit card data. This one-time corner store - now part of the world's largest food retailers - needed to ensure the security of their POS systems, protect customer card holder data, and demonstrate PCI compliance.
Find out how they used Bit9's award winning Application Whitelisting solution to eliminate the threat of unauthorized and malicious software and to satisfy PCI DSS requirements 5, 10.5.5 and 11.5. As well, by extending the life of its existing IT investments, this chain avoided millions of dollars in capital expenditure costs.
This whitepaper will give insights as to how to:
Proactively prevent targeted, zero-day attacks and protect retail systems from advanced, modern malware;
Continuously monitor, control and report on change with File Integrity Monitoring;
Mitigate slowdowns caused by constantly pushing out signatures in a reactive effort to blacklist known viruses;
Avoid millions of dollars in capital expenditure costs by extending the life of current IT investments.