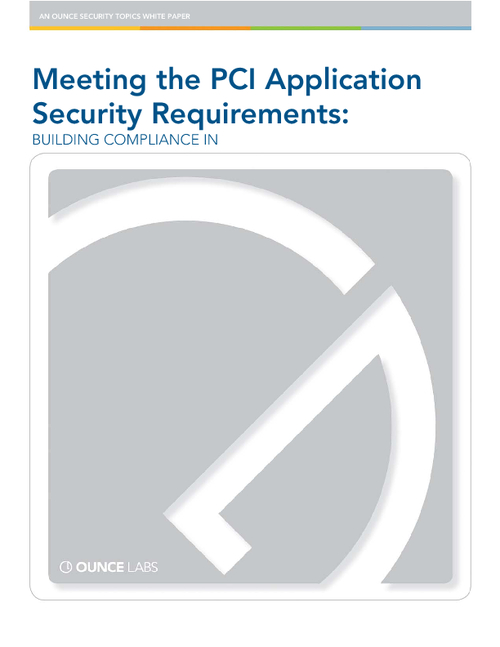 New Application Security Regulations: Build Compliance In
History has shown: regulation follows breaches. With over 215 million data records exposed since 2005, the PCI Data Security Standard (PCI DSS) is fast becoming the standard of data security due care. This is effective guidance not only for financial services companies who are directly subject to it, but also is a valuable blueprint for any organization responsible for safeguarding private data. The recent addition of specific application security requirements to the PCI DSS has created a clear set of best practices for any manager charged with application security. This new expert white paper can help you understand and implement this new standard of due care for application security.
One of the leading application security organizations carefully analyzes the new PCI standard of due care in application security. The paper also provides a detailed checklist on how the answers to compliance can be found within your source code. Whether or not you are directly subject to the PCI regulations, this paper will provide a valuable primer on the best approaches to address data security at the source.