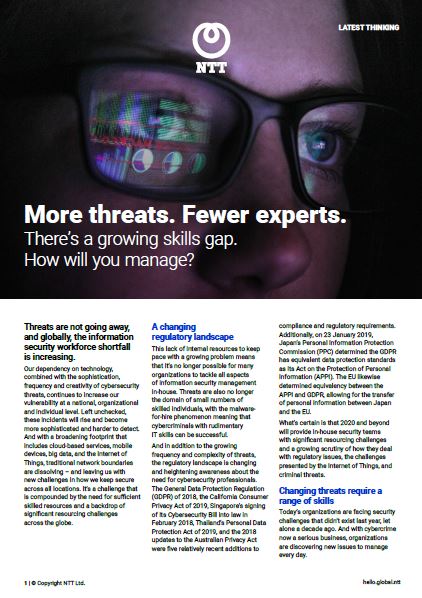 Organisations need to think carefully about a future that relies on getting by with existing resources versus outsourcing some or all of their security operations to a trusted advisor. There's never been a more important time to make that decision.
Download this guide on addressing the cyber skills shortage and learn why:
Changing threats require a range of skills;
Understanding your risk exposure is essential;
Many resource constrained organisations are addressing the challenge by adopting managed security services.