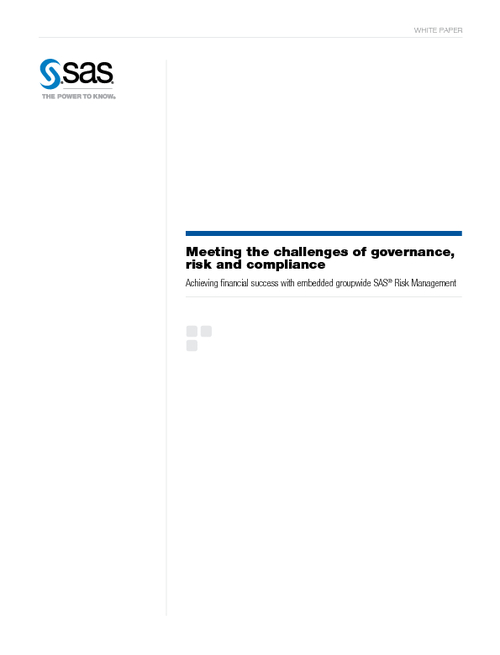 Current economic conditions heighten the need for financial services firms to accurately gauge required levels of regulatory compliance and economic capital to support business strategy and risk appetite. More regulations are on the way, demanding transparency, accurate information about company operations, robust and comprehensive risk management, regulatory compliance and efficient governance. What does this mean for many organizations?
Download this white paper to learn:
How all components of a successful company must work in an integrated manner in order to produce the best results.


How SAS approaches governance, risk, compliance and performance management issues by providing a comprehensive framework for analyzing and managing risks in the context of corporate strategy and performance.