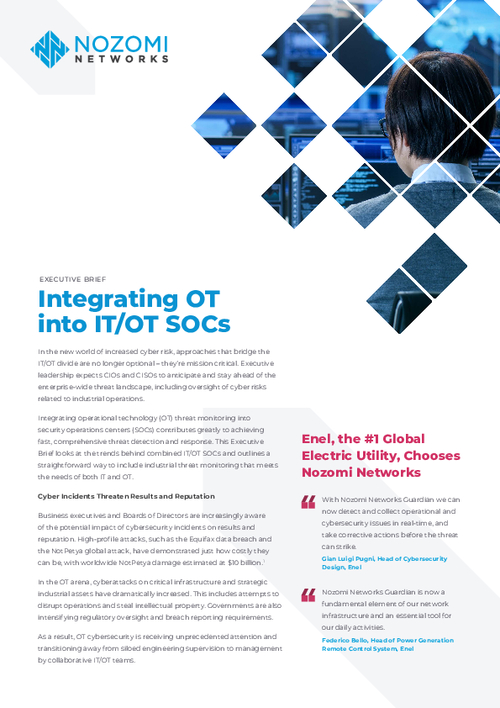 In the new world of increased cyber risk, approaches that bridge the IT/OT divide are no longer optional – they're mission critical. Executive leadership expects CIOs and CISOs to anticipate and stay ahead of the enterprise-wide threat landscape, including oversight of cyber risks related to industrial operations.
Integrating operational technology (OT) threat monitoring into security operations centers (SOCs) contributes greatly to achieving fast, comprehensive threat detection and response.
This Executive Brief looks at the trends behind combined IT/OT SOCs and outlines a straightforward way to include industrial threat monitoring that meets the needs of both IT and OT.