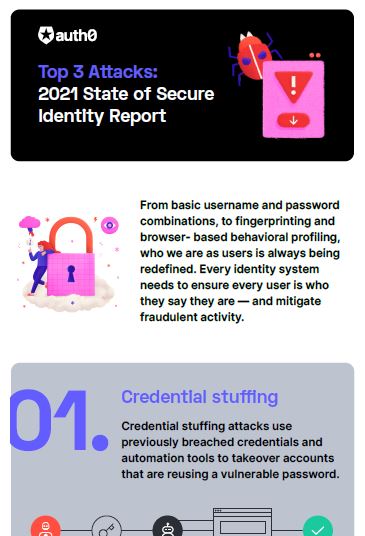 Released as part of Auth0's inaugural State of Secure Identity report, this infographic reveals the top 3 attacks that threaten identity security.
Released in June, 2021, the Auth0 State of Secure Identity Report reveals insights from their own trends and analysis to help define the identity security space, clarify emerging threats, and provide concrete strategies for mitigation.
Yes, I consent to my data being passed on to Auth0 (a product unit within Okta) for marketing purposes. To learn more about our marketing practices or to opt-out click here.