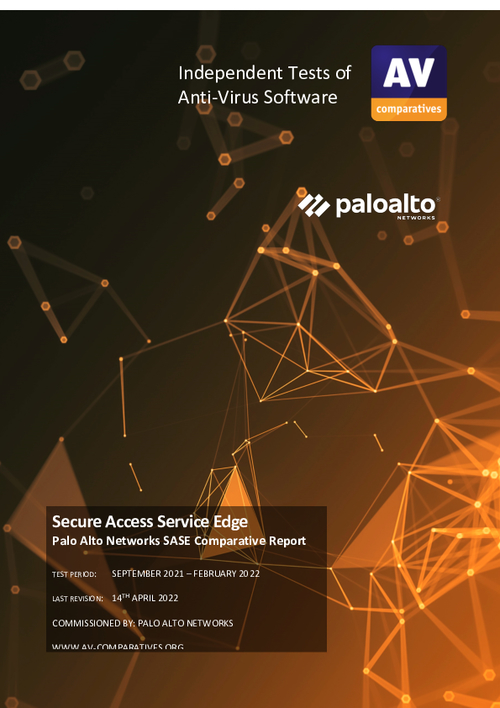 Every organization has employees distributed across multiple locations, such as headquarters and branch offices. With the Covid-19 pandemic, remote working from home has become a norm. Wherever they are, a company's staff will need to access IT services, applications and data that are also spread out over a number of physical locations. Hence, the solutions need to allow users in multiple locations to securely access permitted content distributed over further physical locations, which provides a challenge for IT departments.
This whitepaper shows a comparative test to evaluate the security efficacy of leading secure access service edge (SASE) solutions designed to address the needs of today's hybrid workforces.
Download this Whitepaper and learn:
SASE test setup & Deployment;
SASE test Overview;
AV-comparatives' SASE comparative analysis.