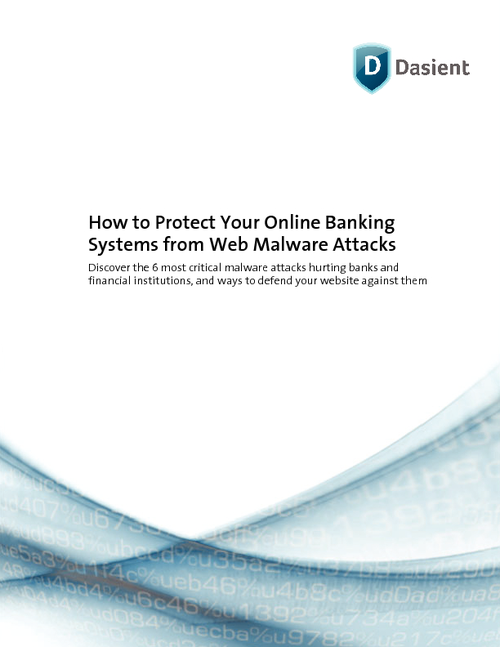 Discover the 6 most critical malware attacks hurting banks and financial institutions, and ways to defend your website against them.
There has been a fundamental shift in how malware is distributed on the web. In particular, modern banking and financial websites are highly interactive and often combine "best of breed" software and content to create a rich user experience. A banking website may now be using third-party "widgets" (such as polls or the ability to share with friends), accepting user submitted content, sourcing in ads from a third-party network, running third- party software to power various applications on their site, or may be hosted with external hosting providers.
Attackers take advantage of the interactivity, interconnectedness, and interoperability of the web to exploit website vulnerabilities to increase the footprint and effectiveness of their attacks. One of the favorite attack methods of hackers over the last few years has been to distribute malware from these legitimate websites.
Read this white paper and learn about:
The exploding growth and impact of malware attacks on websites
The 6 most critical malware attacks hurting banks and financial institutions
Ways to defend your website against them