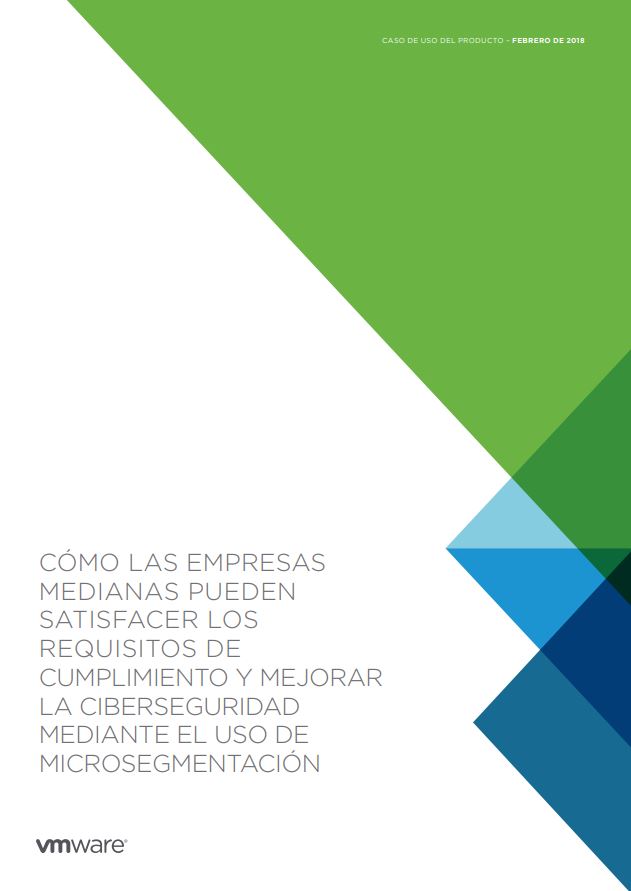 As the scope and requirements of compliance and cybersecurity protection guidelines increase almost daily, companies must ensure they meet the necessary requirements. However, the legacy strategy of buying different products that fulfill a single function in order to satisfy these demands is no longer adequate. Due to the cost, the complexity and the possibility of hidden vulnerabilities , it is necessary to change your way of thinking.
Modern strategies such as the use of virtual networks and microsegmentation technology represent an optimized and more efficient method to respond to these requirements.
This white paper is in Spanish.
VMware and Intel transform security by providing comprehensive security measures based in both software and hardware across application infrastructure and endpoints that maximizes visibillity, context, and control to secure the interactions between users, applications, and data.