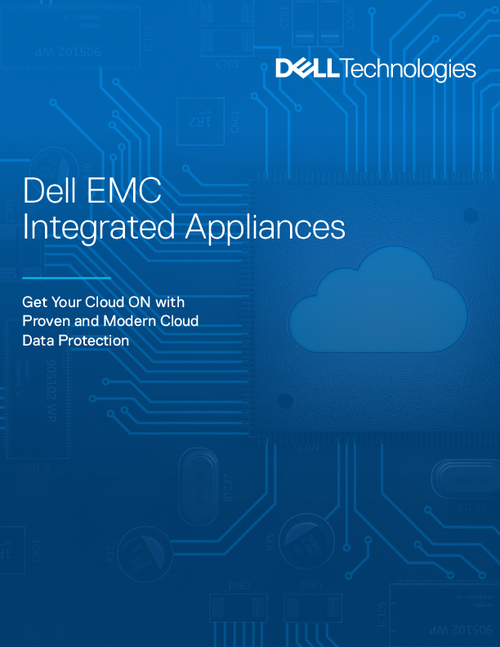 Dell EMC proven and modern data protection solutions deliver comprehensive coverage to protect your data across the edge, core and cloud. From business-critical applications to VMware environments to new Kubernetes workloads to cybersecurity and hybrid multi-cloud protection, Dell Technologies can protect your data now and into the future.
Integrated appliances are not only the fastest and easiest way to optimize your data protection environment but also the easiest way begin to leverage benefits from the cloud.
Download this whitepaper to explore:
Simple and powerful data protection
Ease of deployment, scale and management
Powerful integrated cloud capabilities
Disclaimer: Dell Technologies, Dell, EMC and Dell EMC are trademarks of Dell Inc. or its subsidiaries. Other trademarks may be trademarks of their respective owners.