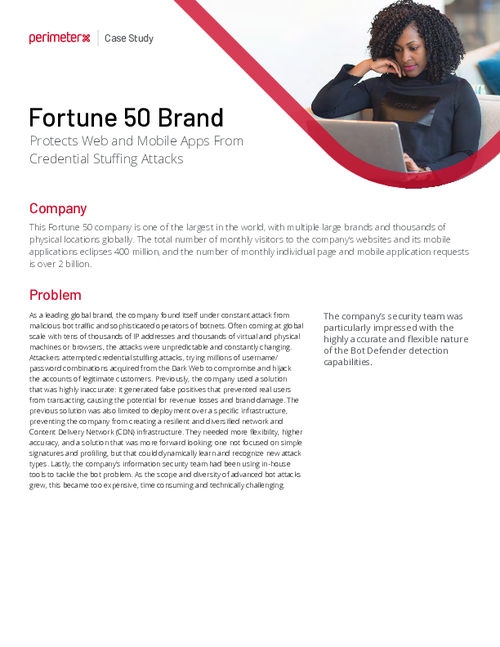 In a credential stuffing attack, this Fortune 50 company saw bots use millions of username and password combinations in an attempt to hijack the accounts of real customers. These attacks brought with them the potential for sales losses, brand damage, and being out of compliance. The limited deployment options and high false positive rates of its previous solution prompted the brand to seek a new solution.
Read this case study to explore how to:
Accurately identify human versus bot behavior;
Successfully block credential stuffing and ATO attacks;
Discover a market-leading solution that dynamically learns new attack types.