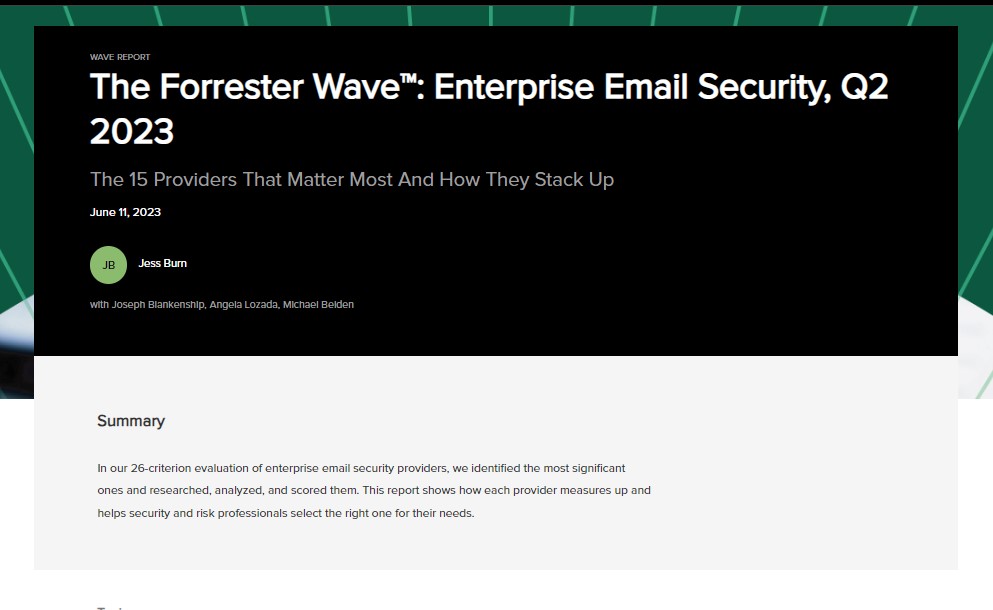 Step into the forefront of email security with "The Forrester Wave™: Enterprise Email Security, Q2 2023" report. Proofpoint shines as a leader in this epoch, exploring the pinnacle of email security's evolution—cloud migration, machine learning, and API innovation.
Secure your insights with the report to unveil how Proofpoint champions its mission: safeguarding individuals and fortifying data.
Explore within these pages, you'll uncover:
The imperative of an integrated email security solution for your organization's defense;
The pivotal factors that set apart exceptional email security vendors;
Why Forrester crowned Proofpoint a leader, boasting the highest score in the current offering and strategy categories.