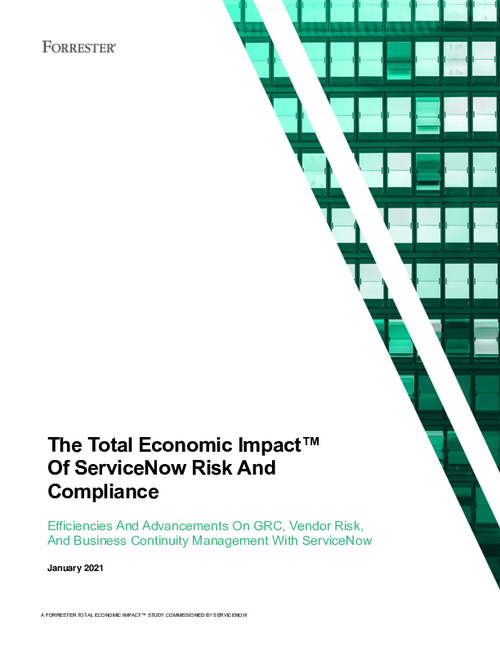 A January 2021 commissioned study conducted by Forrester Consulting on behalf of ServiceNow
How a Representative Organization Managed Risk 75% more Efficiently For Front Line and Second Line Employees.
This Forrester Study provides a framework and customer example to help readers evaluate the potential financial benefits of investing in the ServiceNow Risk portfolio of products.
To understand and illustrate the benefits, costs, and risks associated with ServiceNow, Forrester interviewed six current Governance, Risk, and Compliance, Vendor Risk Management, and Business Continuity Management customers to create a representative organization. This organization:
Performed Compliance testing and reporting 75% faster
Completed vendor assessments 75% faster
Responded to disruptions 40% faster
Achieved a 235% ROI over three years
Download this study to evaluate the Total Economic Impact of using the ServiceNow Risk portfolio to manage risk and resilience in real-time.