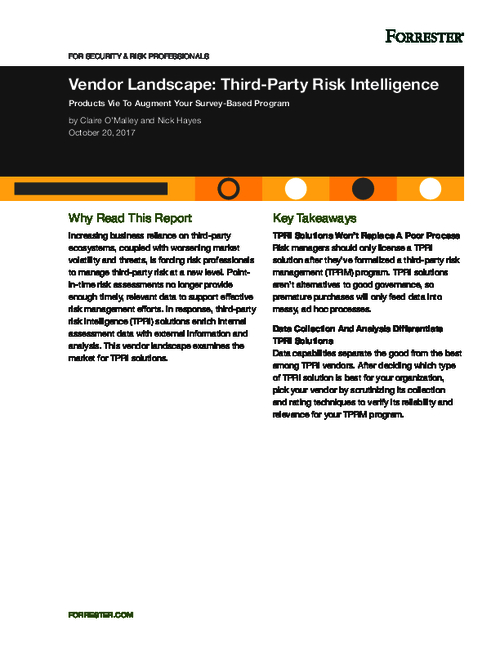 Point-in-time risk assessments no longer provide enough timely, relevant data to support effective risk management efforts. In response, third-party risk intelligence (TPRI) solutions enrich internal assessment data with external information and analysis.
Download this Forrester report and learn:
Why third-party risk management must go beyond assessments;
About TPRI vendors that analyze your third parties' external risk data;
Three distinct use cases that define TPRI categories.