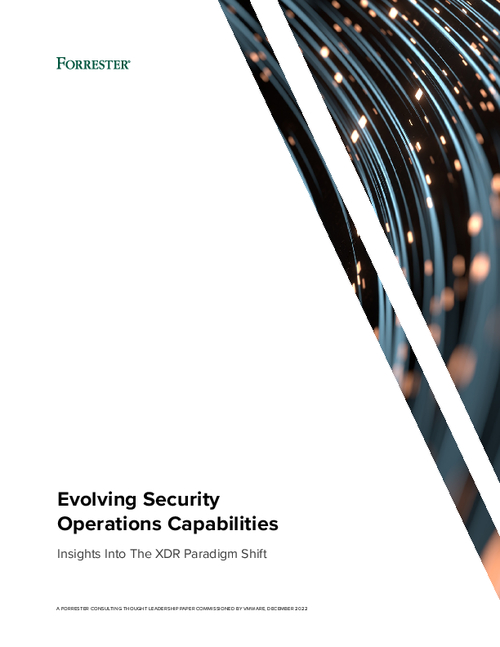 While extended detection and response (XDR) adoption is still in its early phase, interest is high among many organizations, as they believe that this targeted detection approach can lead to higher- quality response prioritization.
To understand this more, VMware commissioned Forrester Consulting to survey over 1,200 IT, networking, and security decision-makers, including CIOs and CISOs, at global organizations to evaluate XDR adoption and readiness.
Find out what they said and how the results provide further guidance into the evolving XDR market.
In this study, you will:
Understand what the key priorities are for technology leaders
Gain insights into what the expectations of the XDR market are
Evaluate what early adopters of XDR are experiencing
Download the study to start learn more about the XDR paradigm shift