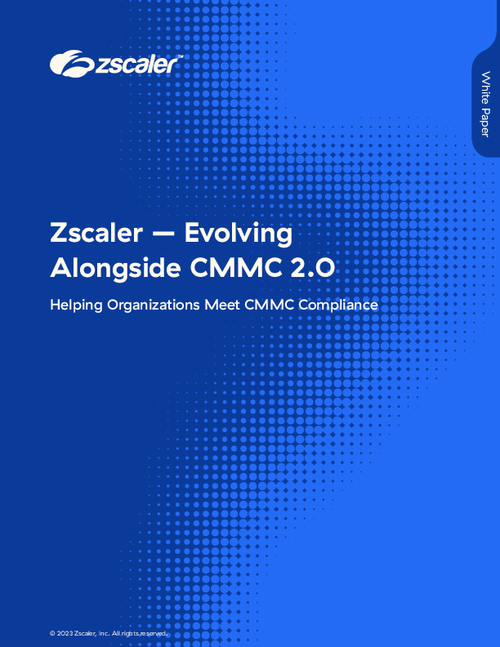 This whitepaper reviews the Zscaler architecture and how it helps companies and Department of Defense (DoD) suppliers comply with the DoD Cybersecurity Maturity Model Certification (CMMC) 2.0.
CMMC is a certification process developed by the DoD to ensure that contractors have a unified cybersecurity standard system for protecting sensitive data. The CMMC Model 2.0 was updated in November 2021 and organized processes and practices into a set of domains, with 14 Capability Domains and three levels to measure cybersecurity maturity.
Zscaler provides a modern solution based on its Internet Access-Government (ZIA-GOV) and Private Access-Government (ZPA-GOV) systems, which support an organization's effort to modernize its security architecture while meeting critical CMMC controls across all levels. The adoption of Zscaler's Zero Trust Architecture (ZTA) improves security and the cybersecurity maturity of an organization, and supports the risk mitigation and cybersecurity principles originally conceived by the DoD when creating CMMC.