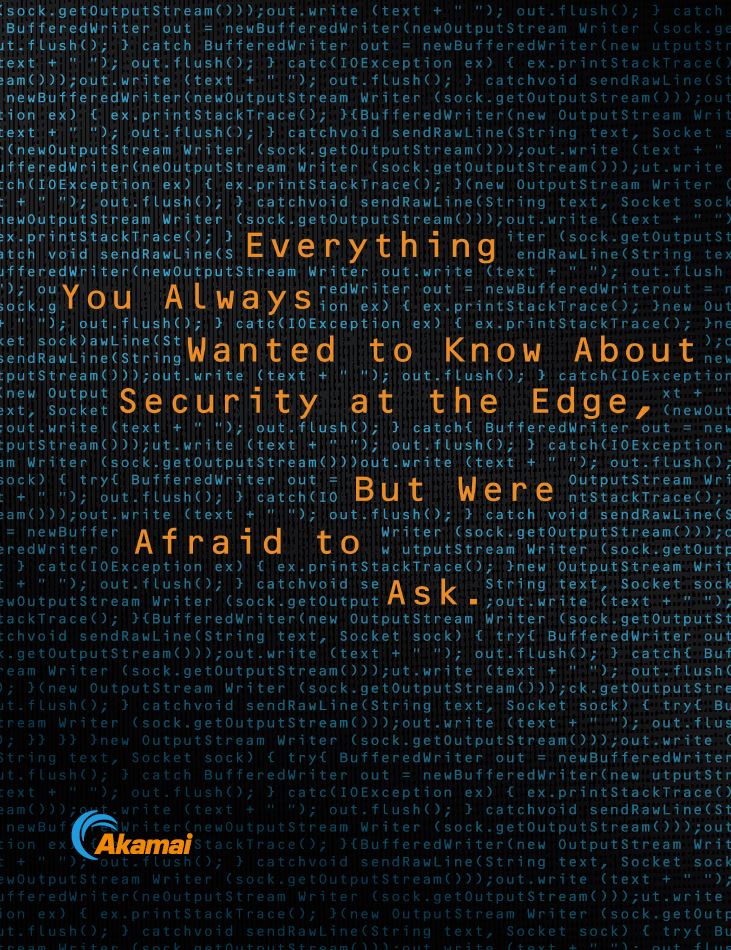 How do you protect your crown jewels when the castle has no walls? The answer is at the edge.
When you deploy security at the edge, you are protecting your changing assets closer to the attack itself and moving digital experiences closer to users. In essence, you're deploying a single plane of glass, an extension of your infrastructure, that sits between your users, your digital experiences, and the always-changing nature of today's environment.
Download this white paper and learn:
What "security at the edge" really means;
How to deploy security at the edge;
Why security at the edge maintains trust.
In viewing this content, we would like to share your data with the content creator. Click here for more info or to opt out.