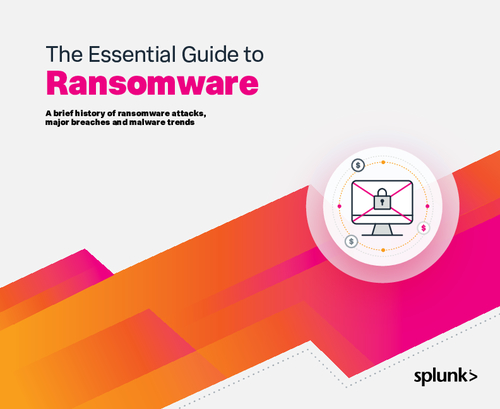 Ransomware is a growing problem for organizations of every size and kind, with the number of attacks and the money spent to clean up the damage on the rise. Ransomware isn't just a minor corporate issue anymore — it's regularly stealing headlines.
But, we have to understand what ransomware is before we can understand how big the problem is.
This guide will help you understand the breadth and depth of ransomware attacks, including staggering information such as:
Ransomware attacks increased by 13% between 2020 and 2021, and in 2021 alone ransomware was responsible for $20 billion in damages.
79% of 1,200 security leaders surveyed in Splunk's 2022 State of Security report say they've encountered ransomware attacks.
The average price paid for a ransomware attack is 374,000 dollars.