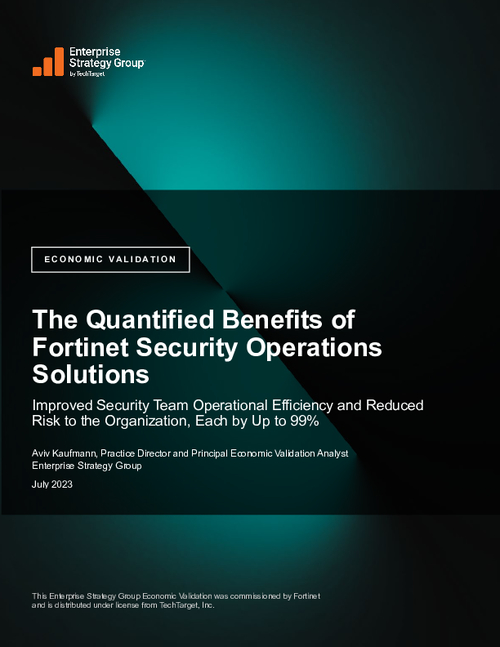 In today's ever-changing threat landscape, security leaders face a multitude of challenges in protecting their organizations. New technologies emerge at an alarming rate, and cybercriminals are constantly developing new and sophisticated attacks.
Fortinet Security Operations helping organizations improve their operational efficiency and risk management. Download the new report to learn more about the benefits of Fortinet Security Operations, including:
Average 587% return on investment;
Drastically reduced time to investigate and remediate threats;
Early detection and prevention technologies combined with central analytics and response automation.