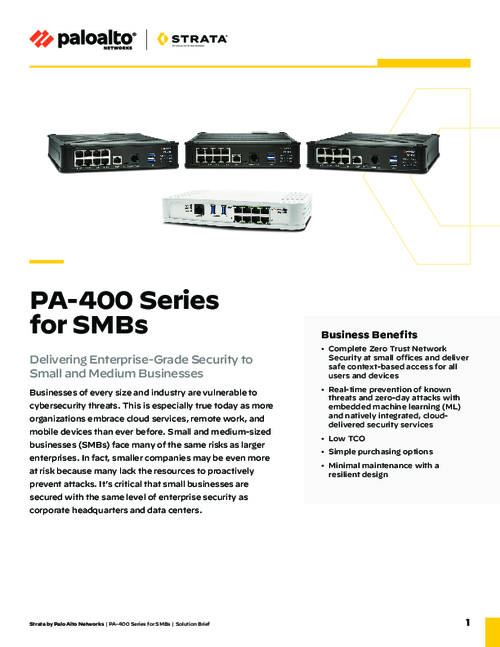 In recent times, SMEs have been the target of 43% of cyberattacks, with a high cost impact, so much so that a research highlighted that 60% of small businesses fold within six months of a cyberattack.
SMEs comprise more than 98% of enterprises in the APAC region and they face many of the same risks as larger enterprises. In fact, smaller companies may be even more at risk because many lack the resources to proactively prevent attacks. It's critical that smaller organizations are secured with the same level of enterprise security as corporate headquarters and data centers.
Download this datasheet to know more about purpose built ML-Powered Next-Generation Firewalls (NGFWs) to secure small locations.