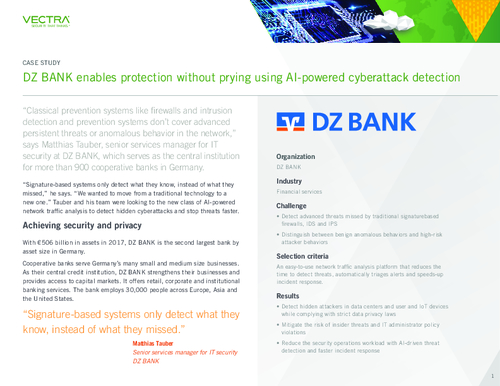 Learn why DZ BANK, the second largest bank by asset size in Germany, needed a solution to not only protect the bank's assets and sensitive information but also comply with financial regulations and data protection practices.
Matthias Tauber, Senior services manager for IT security shares why he and his team moved to using an AI-driven threat detection solution from a traditional solution that relied on signatures.
Download this case study to learn how Vectra helped DZ Bank detect hidden attackers, mitigate the risk of insider threats and reduce their security operations workload.