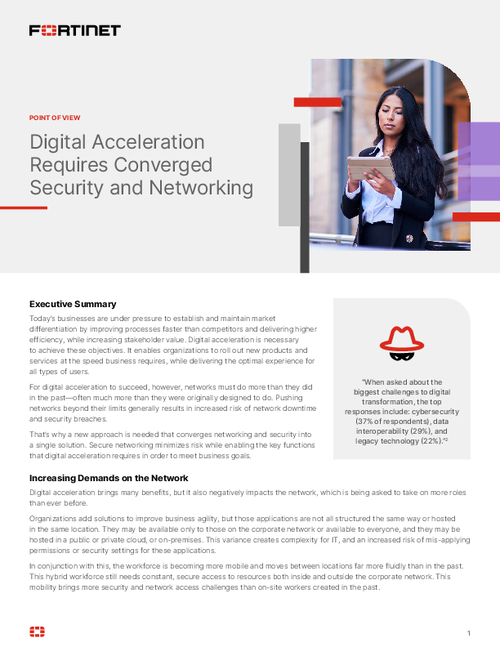 In today's digital-first world, businesses are under increasing pressure to accelerate their digital transformation to maintain market differentiation and deliver higher efficiency and value to stakeholders. However, traditional networking and security approaches are no longer sufficient to support the demands of digital acceleration.
Converged security and networking is a new approach that integrates networking and security into a single frame, enabling organizations to:
Accelerate innovation and time to market;
Improve performance and reliability;
Help organizations to mitigate risk and protect their critical assets.
Download the whitepaper to learn more.