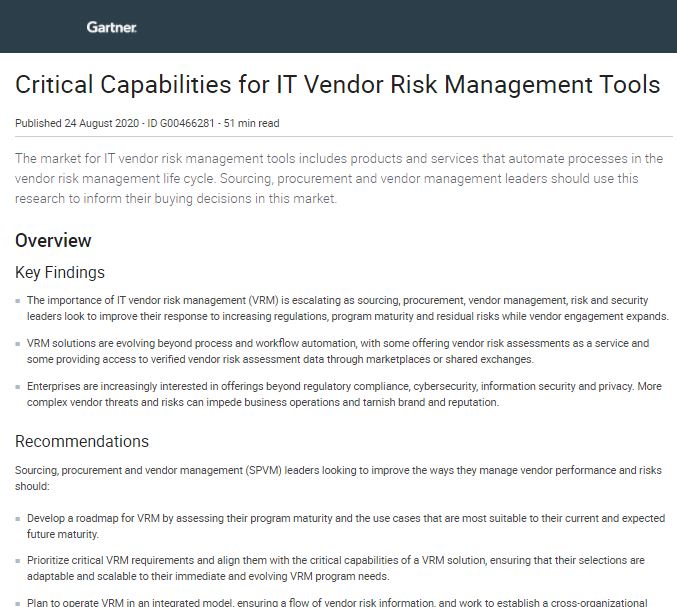 The market for IT vendor risk management tools includes products and services that automate processes in the vendor risk management life cycle.
CyberGRX has received the highest score for the second year in a row from Gartner for their VRM Solution with rich assessment data.
Don't just take our word for it, read the report and see how we stack up!