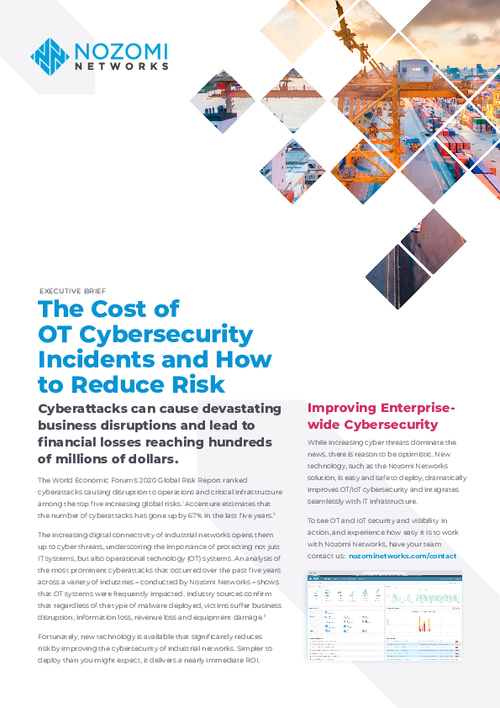 The World Economic Forum's 2020 Global Risk Report ranked cyberattacks causing disruption to operations and critical infrastructure among the top five increasing global risks. Accenture estimates that the number of cyberattacks has gone up by 67% in the last five years.
The increasing digital connectivity of industrial networks opens them up to cyber threats, underscoring the importance of protecting not just IT systems, but also operational technology (OT) systems. An analysis of the most prominent cyberattacks that occurred over the past five years across a variety of industries – conducted by Nozomi Networks – shows that OT systems were frequently impacted. Industry sources confirm that regardless of the type of malware deployed, victims suffer business disruption, information loss, revenue loss and equipment damage.
Read this whitepaper to know which new technology can significantly reduce risk by improving the cybersecurity of industrial networks and delivers a nearly immediate ROI.