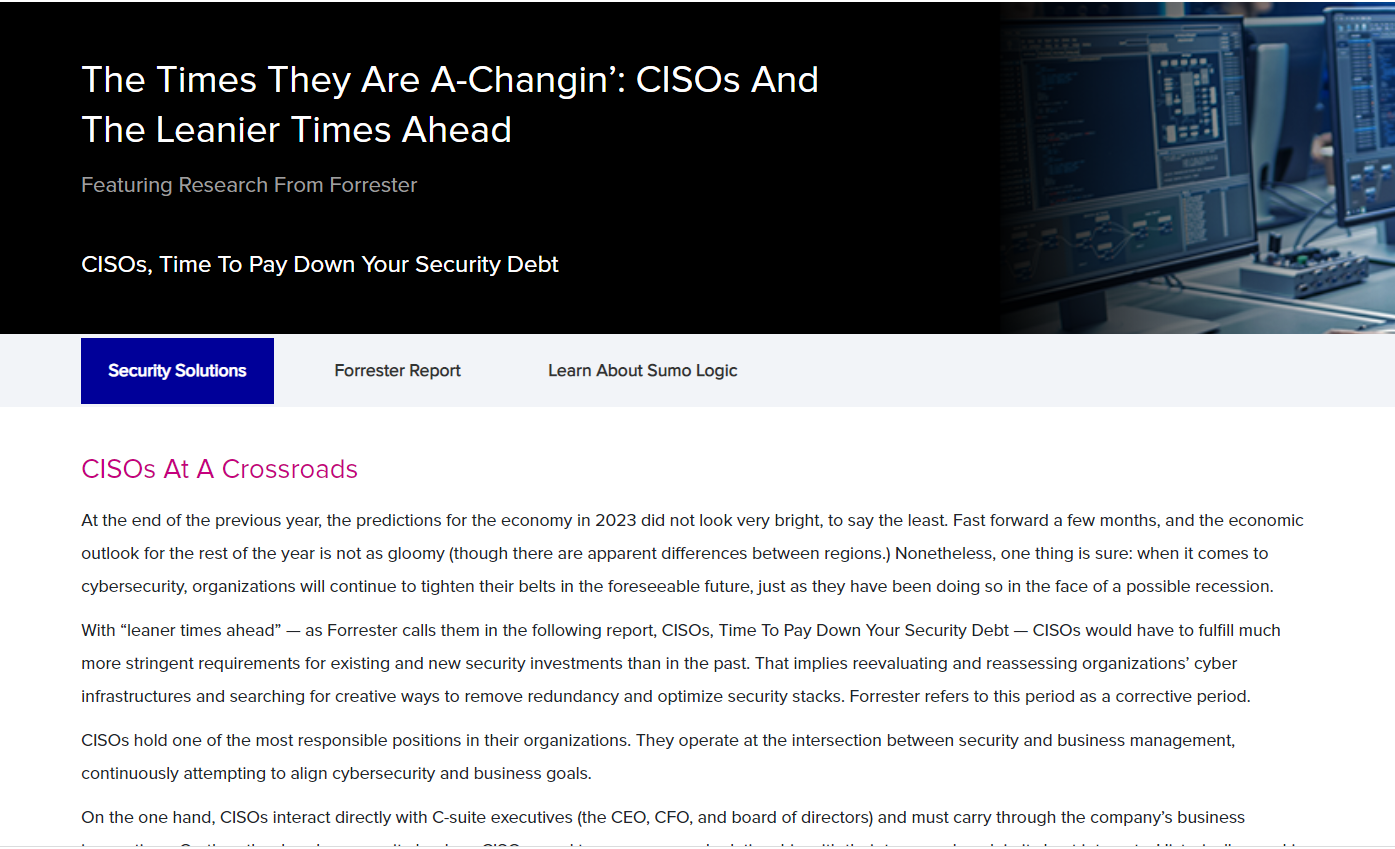 A CISO's unique position is only part of their heavy load. They are the chief security architects in charge of ensuring compliance, securing the supply chain, and covering risk management such as data breaches. In short, they must guarantee a robust security posture while simultaneously maneuvering between business and security requirements.
How can they bring off this extraordinary feat? Download the full Forrester report to see a couple of recommendations they can implement. Including:
New avenues and technologies like AI, ML and API security.
Tool Consolidation to reduce complexity;
Switching to platforms that offer a suite of highly integrated security capabilities to provide across-the-board visibility.