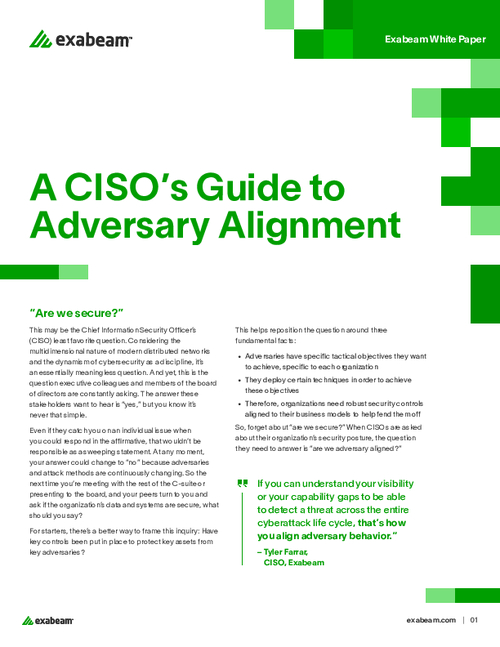 Executives and board members always want the answer to be "yes," but CISOs know it's irresponsible to make such a blanket statement. An adversary could be any potential threat — whether external or internal, intentional or unintentional. So, the question CISOs should be answering is: "Are we adversary-aligned?"
Adversary alignment is the ability to understand your organization's visibility and capability gaps to detect threats across the entire cyberattack lifecycle. The adversary-aligned CISO has the power to profoundly shift their organization to create a culture of risk awareness, empowerment, and communication, where security leaders and teams can speak candidly about the security capabilities the organization has — and the capabilities that it lacks — and confidently hold senior decision-makers to account.
Download this whitepaper to learn how your people, processes and tools can be adversary-aligned, and the benefits of doing so.