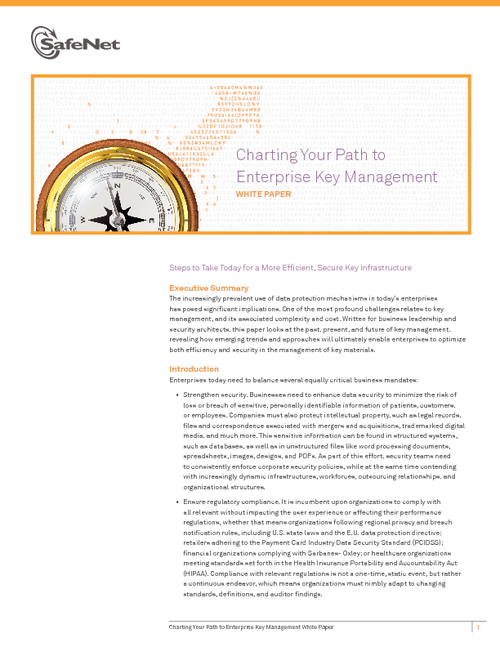 Create A Secure Key Infrastructure - Free Step-By-Step Guide! Approaches to encryption and key management have evolved a great deal in recent years.
But to become sustainable and deliver the cohesive security required, encryption and key management will need to evolve further.
Read this guide and learn how the emerging trends and approaches of key management will enable enterprises to optimize both efficiency and security in the management of key materials.