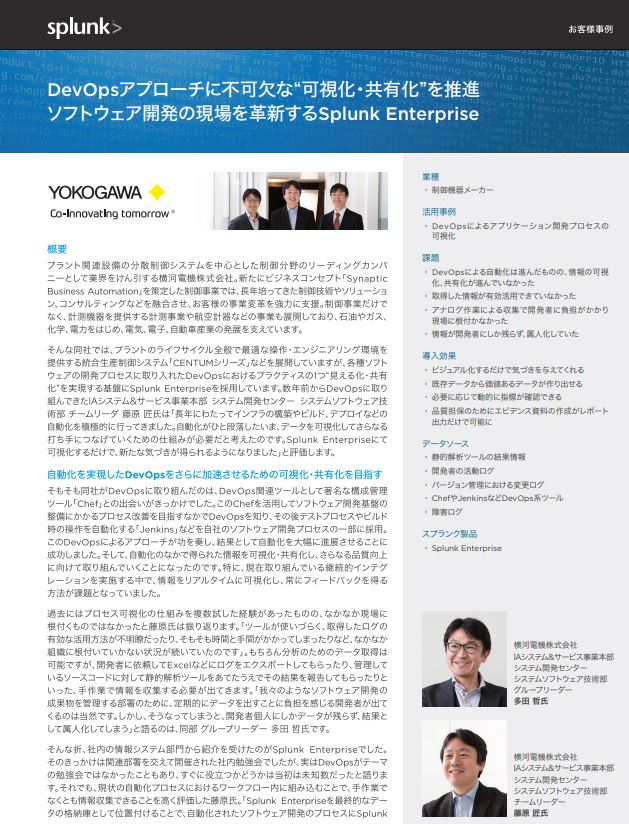 A leader in distributed control systems (DCS) and other plant facility-related systems, Tokyo-based Yokogawa Electric Corporation enables automated operation in plants and contributes to the development of a wide range of industries including oil, gas, chemicals, power, electronics and automobiles. As the company embraces the DevOps approach to application development, it faces new challenges that cannot be met with legacy monitoring tools.
By deploying Splunk Enterprise, Yokogawa has not only overcome these obstacles but also achieved benefits including:
Real-time, end-to-end DevOps visibility
Heightened efficiency due to flexible and customizable use of data
Enhanced quality and effectiveness by turning data into dynamic insights
This case study is in Japanese.