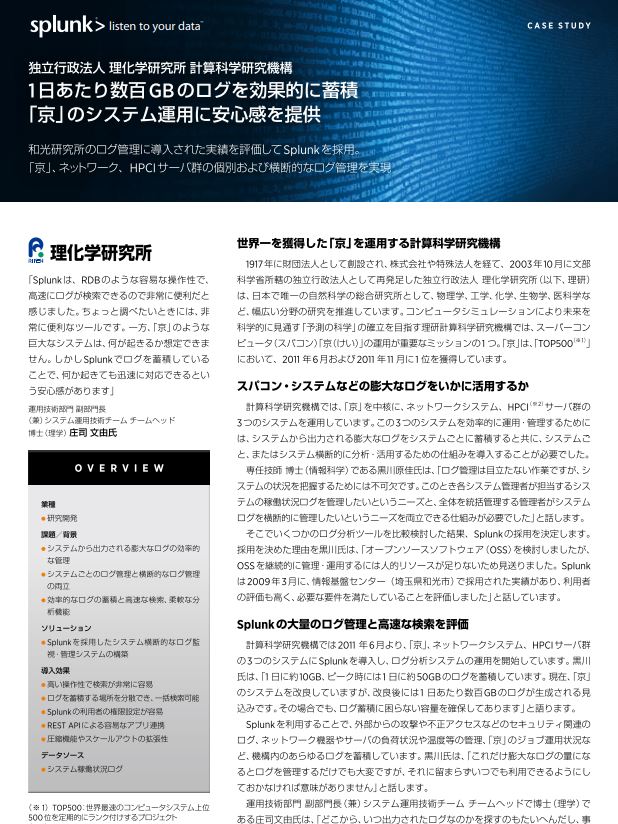 RIKEN, The Institute of Physical and Chemical Research, is Japan's only comprehensive research center for the natural sciences. Its Advanced Institute for Computational Science (AICS) relies on a complex infrastructure including the K computer, one of the world's fastest computer systems. The organization needed a solution to help it improve operations and security in computer systems that support important scientific research. Since deploying Splunk Enterprise, the organization has seen benefits including:
Improved management of large-scale log event data
Increased system visibility and uptime
Real-time insights into security issues
This case study is in Japanese.